Leading the way in
career development programs
for women
Join the Talented Women Community
Enquire about the career development programs and get latest updates via our Linked In Group. It's free to join.
Career Development for Talented Women
Welcome to Talented Women
We design and deliver career development and
leadership programs for women
We support women to have a thriving career.
We do this by providing career development learning programs delivered via a Talented Women Membership.
Designed to support women to create and build sustainable career development plans, Talented Women offer women essential education courses, coaching, tools and networking opportunities to accelerate their career.
A Talented Women membership provides members with unlimited access to our live and online interactive courses, executive career & wellbeing coaches, toolkits and resources for up to
12 months.
We work with your organisation to:
I

dentify talented women you would like to develop and retain


Customise a career and leadership development learning program to suit their needs




D

eliver a unique learning experience that provides women with a personalised development plan

Interactive monthly workshops - online and face to face
Purchase a membership by clicking on the purchase membership buttons.
Tailored Executive Coaching
Your membership will be confirmed with a welcome email. You will receive links on this email to book into any course that you wish to attend.
Guides, Tools, and Networking Events
You will receive a monthly email with the latest courses, any new courses we launch and special events.
Ask us about our membership program can benefit the women in your organisation
Enjoy a bespoke range of career development courses. All courses are live, interactive and delivered by webinar or face to face. Online courses recorded so if you can't attend you will still receive the recording of the webinar for you to view at a later time.
All members have unlimited access to all courses.
Identifying Gifts, Strengths and Values
Plan and prepare for your parental leave by joining our Preparing for Parental Leave course. It's essential, convenient and informative. This course addresses the first stage in the transition of being a working parent and will benefit parents-to-be by giving you the tools to work with your manager to start planning and arranging a successful transition to parental leave and staying in touch whilst on leave
Take out the guess work with your return to work. Create a return to work plan - reconnect with your career and prepare your family as you transition back to work. Benefit from helpful tips, activities and checklists to help you manage the return journey, and negotiate flexibility.
Use this course to review your wellbeing needs - for you and your family. Benefit from support, activities and techniques to help you manage the challenges of caring for yourself and others at any stage of life. Create a harmony between work and family and be supported.
Learn how to evaluate your career and life plans and goals whilst balancing family needs. Highly engaging and thought provoking 1 hour webinar will help you to learn new strategies to work smarter, and clear some of the barriers holding you back from the work-life balance you want.
Networking and Presenting
Many women fear networking or presenting. Learn how you can put your best foot forward when developing new professional relationships and presenting your ideas to others.
Feel like things just keep getting in the way of your career progress? This course is ideal to work through what is stopping or holding you back from success and to build your self leadership skills to conquer challenges and put in place Career Wellbeing habits
Unlimited access to our
career concierge service
If you choose to take up a Talented Women membership then you will not be alone. Members have unlimited access to our career concierge team.
You can call or email the concierge to ask any question relating to your career development.
Our career concierge team is a highly trained team of human resource professionals and career coaches are on hand to answer your questions and concerns.
Want to speak to someone?
Access Career Planning Tools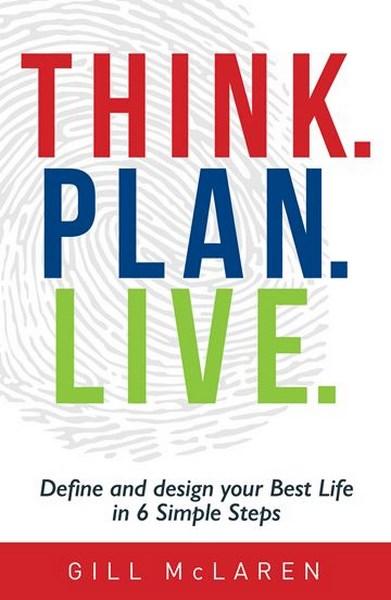 With a Talented Women membership, you receive a copy of the THINK.PLAN.LIVE book written by women in leadership expert, Gill McLaren.
'' It's more than a book… THINK.PLAN.LIVE. 6 steps, stories and exercises were curated for the reader with the sole purpose of stimulating you into a self-coaching journey of personalised life design, as unique to you as your fingerprint ''.
Gill McLaren



Professional and Experienced Service
Confidential and Personalised
Delivery
Flexible and Convenient Learning
We have more than 10 years trusted experience supporting women with their career development. Our tools, courses and coaching services are delivered by a team of highly experienced, HR, learning and development, coaching and recruitment practitioners.
You choose the tools, courses and support you need on demand. Once a member, you'll have the choice to engage in a range of courses, toolkits, access the concierge team who can answer your unique questions to deliver a personalised service.
Access our online tools, courses and concierge from anywhere you are. A range of courses are delivered online and are recorded and you have the option to attend some courses in person.

"This coaching was highly beneficial – especially getting tools to help me grow. Taking time out to reflect on how well I am actually doing and not focussing on the negatives. Thanks so much. You have really helped me get motivated about my career."
"Having a safe place to discuss things as they arise makes such a difference to how I perform at work. It allows me to take the pressure off myself and focus on the job at hand. My Coach has been so supportive and has offered fantastic advice on a range of topics and challenging situations."
"Thanks so much for your support and patience! It was great to understand how to identify what I want from my career and to start to work towards it."
Ready to become a member?
Talented Women Facilitators
Emma Walsh, Founder & Facilitator
Emma is leading-edge Leadership specialist and Career Coaching Practitioner.
Emma's corporate career specialising in HR, Learning and Development Development and Coaching spans over 20 years. Emma has supported the career growth of many female leaders within companies such as Westpac, Lendlease, CBA, Deloitte, KPMG, Zurich Financial Services, CBA, Lion, Macquarie Bank, QBE, News Ltd,
Emma is an author and professional speaker in the areas of leadership, career development and balancing work and family and is a regular contributor to news radio and television on such topics. Emma is also the past NSW President of the Career Development Association of Australia.
In 2010, Emma was shortlisted for NSW Telstra Business Woman of the Year
In 2015, was recognised with a Human Rights Business Award
And in 2017, was recognised by Westpac as top 200 Australian business of the future.
Kiri Stejko, Co-Founder & Facilitator
Kiri Stejko has over 17 years' experience in the careers arena in human resources, talent management and recruitment. Kiri is also a trained Psychotherapist, with a BA (Psychology), and two Graduate Diplomas - one in the Science of Psychology and one in Counselling. Additionally, she is a certified HBDI practitioner. With this combination of experience and training, Kiri is an expert in career coaching and talent management. Kiri supports organisations and individuals from an array of sectors to find opportunities and strategies that optimise their potential and talent. She is passionate about helping professionals feel genuinely motivated and engaged in their careers. She also coaches people through the transition to becoming a working parent. Kiri has built and led regional and multicultural teams while based in Sydney, London and Hong Kong, in various industries from professional and financial services to entertainment.
Gill McLaren, Facilitator
Gill McLaren is on a mission to help people design and live their best life. Gill left a successful international corporate and a C-suite career because she felt she wasn't making enough difference to the world. She came to the realisation that through sharing her approach and coaching and running workshops with others to share her philosophies and method of Life Design, her practical approach really helped others create their own best life. It started with her team, then her colleagues and then her friends. The reaction was so positive to her approach to best life planning that she decided to set up a business and write a book to focus on it.
Head Office - AUSTRALIA
Suite 108
7-11 Clarke Street
Crows Nest NSW 2068
Tel +61 2 9967 8377
Email info@talentedwomen.com.au
For all media enquiries. please contact:
Kiri Stejko
Email: Kiri@talentedwomen.com.au
Tel +61 2 9967 8377
Copyright © Talented Women 2017